Photography by: Francesca Marrai
When I saw Francesca's images, I thought "this must be Wonderland for a girl". A photographical fairy tale. That's most probably the best description for her work. And because of her very own style to express herself by pictures, I had to ask, if she would like to tell her story as a photographer here on Tilpy. Fortunately she agreed and wrote me back to some questions I had.
Thank you Francesca for sharing your little story with us and proving once again that a real photographer doesn't need an extraordinary camera but talent, imagination and a vision! Enjoy her story below:
"My name is Francesca Marrai, I am 29 and I come from Italy. I live in the beautiful Tuscany, in a small town by the sea, from which you can see the mountains on the other side.
Student of languages and literatures, I love books and stories and the worlds they bring to light. Few years ago I discovered a way to come out of the pages and tell my tales thanks to photography. I started to take photographs out of curiosity and I realized that I was focused on the details, then I felt the desire to get mixed up in those details and I became the protagonist, for once in my life, of something.
All my pictures represent my visions, my dreams, my hidden world, me. All of them are simply self-timers of something dreamlike, and I chose not to show my eyes because they can be an element of distraction, as well as something which would display myself too much. To manipulate light is something magical that makes me feel special and blessed.
In 2011 I attended a photography course by the photographer Marco Cardelli entitled "The Language of Photography" in Pietrasanta, which provided me the instruments of my journey. Then, I made several exhibitions in the nearby [area] but unfortunately this passion doesn't allow me to earn a living yet.
My second eyes are a humble Canon 1000D with standard 18-55 mm lens and I use Photoshop during the postproduction.
I have ever felt a connection with Francesca Woodman as a photographer, not only because of the same name, but for the need to be the heart of our own expression."
Francesca Marrai Photography: official website / on Tilpy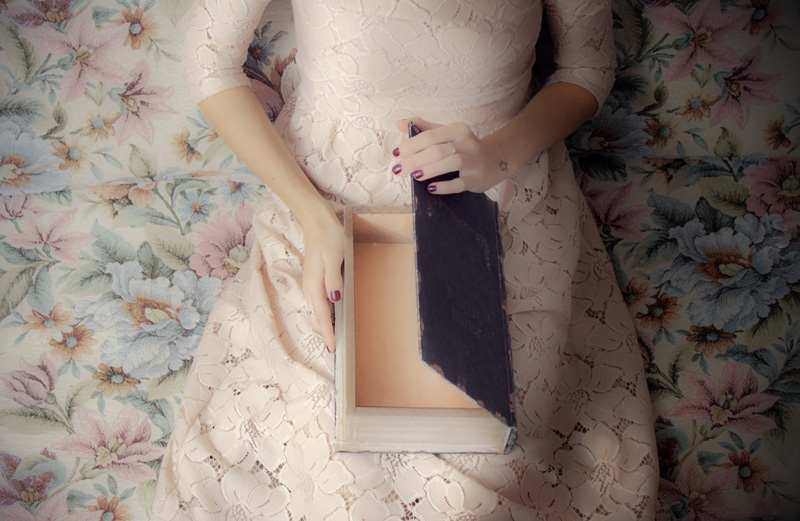 Photography by: Francesca Marrai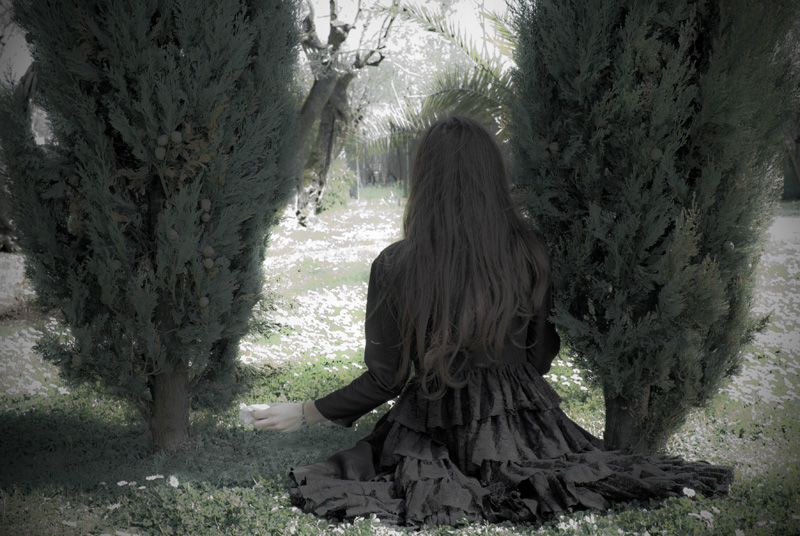 Photography by: Francesca Marrai